Meet Past Awardees
BEST OF MARYLAND 2018 AWARDEES
Preservation Maryland looks forward to highlighting the amazing work of Maryland's preservationists each year at our Best of Maryland awards during Preservation Month. This year, the awardees include strong preservation advocates, committed stewards and volunteers, and impactful project leaders across the state. Please help us recognize the following awardees:
NATIONAL HISTORIC PRESERVATION TRAINING CENTER
PRESIDENT'S AWARD
The National Historic Preservation Training Center provides expert technical training in preservation to employees of the National Park Service, and on the occasion of their 40th Anniversary and for their commitment to the community, Preservation Maryland will recognize their contribution to our national preservation movement with our highest award.
---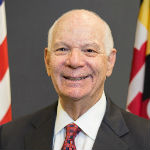 U.S. Senator Ben Cardin
LEGISLATIVE CHAMPION
Senator Ben Cardin is a long-time advocate for historic preservation and fought hard successfully to save the Historic Tax Credit during the Tax Reform debate of 2017. Sen. Cardin also introduced bi-partisan legislation which would have vastly improved the use of the credit by smaller Main Street-style rehabilitations.
State Senator Bill Ferguson
LEGISLATIVE CHAMPION
Senator Bill Ferguson of Baltimore City introduced two Historic Tax Credit bills in the General Assembly this year to incentivize affordable housing and make the credit a more effective tool for revitalization. Sen. Ferguson is receiving the Legislative Champion award for an unprecedented second year in a row.
Delegate Alonzo T. Washington
LEGISLATIVE CHAMPION
Delegate Alonzo Washington of Prince George's County sponsored two Historic Tax Credit bills in support of historic preservation, affordable housing, and an important provision to support the rehabilitation of functionally-related structures making large-scale catalytic projects more feasible.

Domino Sugar and Triangle Sign & Service
The Baltimore Domino Sugars Neon Sign
STEWARDSHIP AWARD
Domino Sugar retains Triangle Sign & Service to perform weekly maintenance on the massive Domino Sugars sign visible from across Baltimore City and the Baltimore Harbor. An iconic part of the Baltimore City skyline, the 120 foot by 70 foot sign is an example of a rare neon field and has been aglow since the 1950s, due exclusively to Domino Sugar's stewardship.
---

Havre de Grace Opera House
THE PHOENIX AWARD
Since 1871, the Havre de Grace Opera House has been a fixture of community and culture in Harford County. Recently, the City and a private Opera House Foundation embarked on rehabilitation project to address accessibility, safety, and comfort issues while also restoring the historic materials and character. A grand reopening of the Cultural Center was held in August 2017.
---

Aaron Marcavitch
Maryland Milestones Heritage Area
GEARHART PROFESSIONAL SERVICE AWARD
Aaron Marcavitch is a leader in heritage tourism and preservation partnerships throughout Maryland and beyond. Aaron recently opened a the Maryland Milestones Heritage Center in the heart of Hyattsville. He was instrumental in the state's War of 1812 bicentennial, is active in historic Greenbelt, and recently published a book about the history of U.S. Route 1.
---
Jillian Storms, AIA
Early Women in Maryland Architecture
HARRISON VOLUNTEER AWARD
As the chairwoman of the Women in Architecture Committee of AIA Baltimore, Jillian Storms conducted and led extensive research about the practices and contributions of women in architecture across Maryland, and she shares her knowledge and enthusiasm for the topic with a traveling exhibit, tours, and lectures – and a multi-media website.
---
Artisans of The Hackerman House at The Walters Art Museum
ARTISAN AWARDS
The Hackerman House was recently renovated as a state-of-the-art example of protecting a museum collection within a historic building, including innovative fire suppression systems that did not disturb the historic fabric that was also undergoing repairs. Representatives from the following groups will accept the award: The Walters Art Museum, Lewis Contractors, Fireline, MasterCare Flooring, Wocester Eisenbrandt, Hayles & Howe, Cypress Painting Systems, Ariosa & Company, Ruff Roofers.
---
COMMUNITY CHOICE AWARDS
Parkway Theatre in Station North, Baltimore City. Photo from AIA Baltimore.
The Ark was moved to the Calvert Marine Museum, 2017.
Preservation Maryland tour group at Highland Beach, 2017.
The Ark of Hungerford Creek relocated by the Calvert Marine Museum; Exterior repair and restoration at the Church Hill Theatre in Southern Maryland; Preservation and sustainability planning by the Town of Highland Beach; the Parkway Theatre.
Our Sponsors
Sponsorship opportunities are available; contact Doug Harbit at 410-685-2886, x307 or dharbit@presmd.org. To donate to our silent auction, contact Jana Carey at 410-685-2886, x304 or jcarey@presmd.org.
Presenting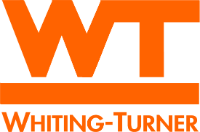 Gold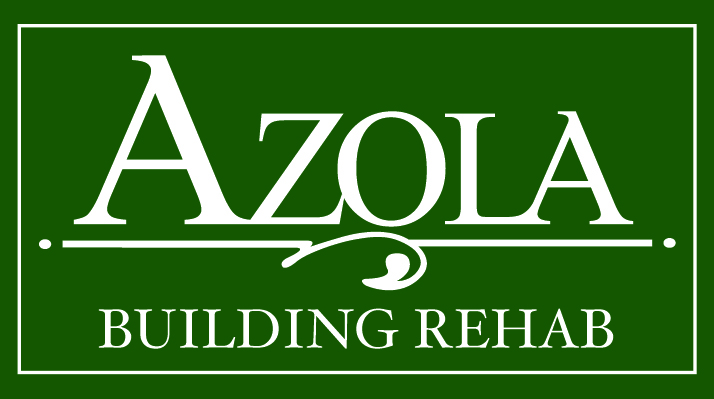 Silver
PhotoS by Melynn Photography























Preservation Maryland staff, 2018.